12 maj 2014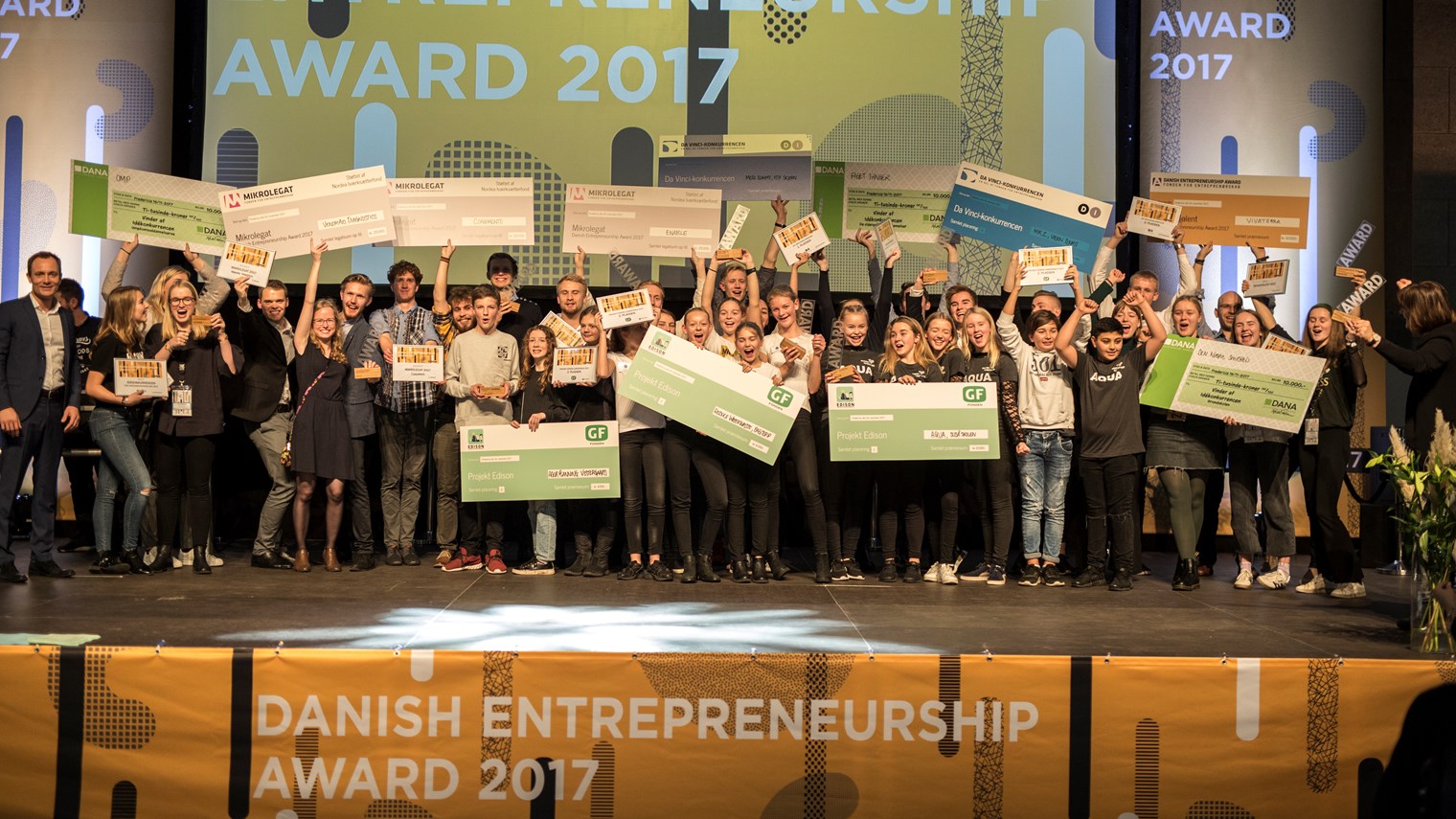 Danish Entrepreneurship Award
November 21, 2019 - mark your calendar!
Join Denmark's biggest celebration of ideas for students when 7000 curious young people test their courage and ideas at Danish Entrepreneurship Award. Exprienced entrepreneurs and business people will be ready to give advice and counsel in order for young aspiring entrepreneurs to strengthen their ideas and get new knowledge. A range of keynote speakers will share their inspiring entrepreneurial journey and teachers and educators can find inspiration for their own teaching. The day will be rounded off with the awardshow where all the winning ideas will be celebrated.
Wanna know what Danish Entrepreneurship Award is all about?
 Watch the Award-movie and get a sense of the atmosphere:
Danish Entrepreneurship Award - watch the movie here.
Danish Entrepreneurship Award is divided into zones, for instance you can visit the Counseling Zone where organisations and companies are ready to help you develop your idea. You can also take a trip to one of the Speakers Zones where experienced entrepreneurs and young startups share their entrepreneurial stories. Learn more about the different zones in the menu under "Program".
Competitions for students is another big part of Danish Entrepreneurship Award. In the competitions, the student ideas will be evaluated by judges from different companies and organisations. Learn more about the competitions in the menu under "Competitions".
Danish Entrepreneurship Award welcomes everyone, whether you are participating in a competition or not. The opportunity to soak up knowledge, inspiration and advise is open for everyone.
Danish Entrepreneurship Award is arranged by The Danish Foundation for Entrepreneurship. Read more about The Foundation here.