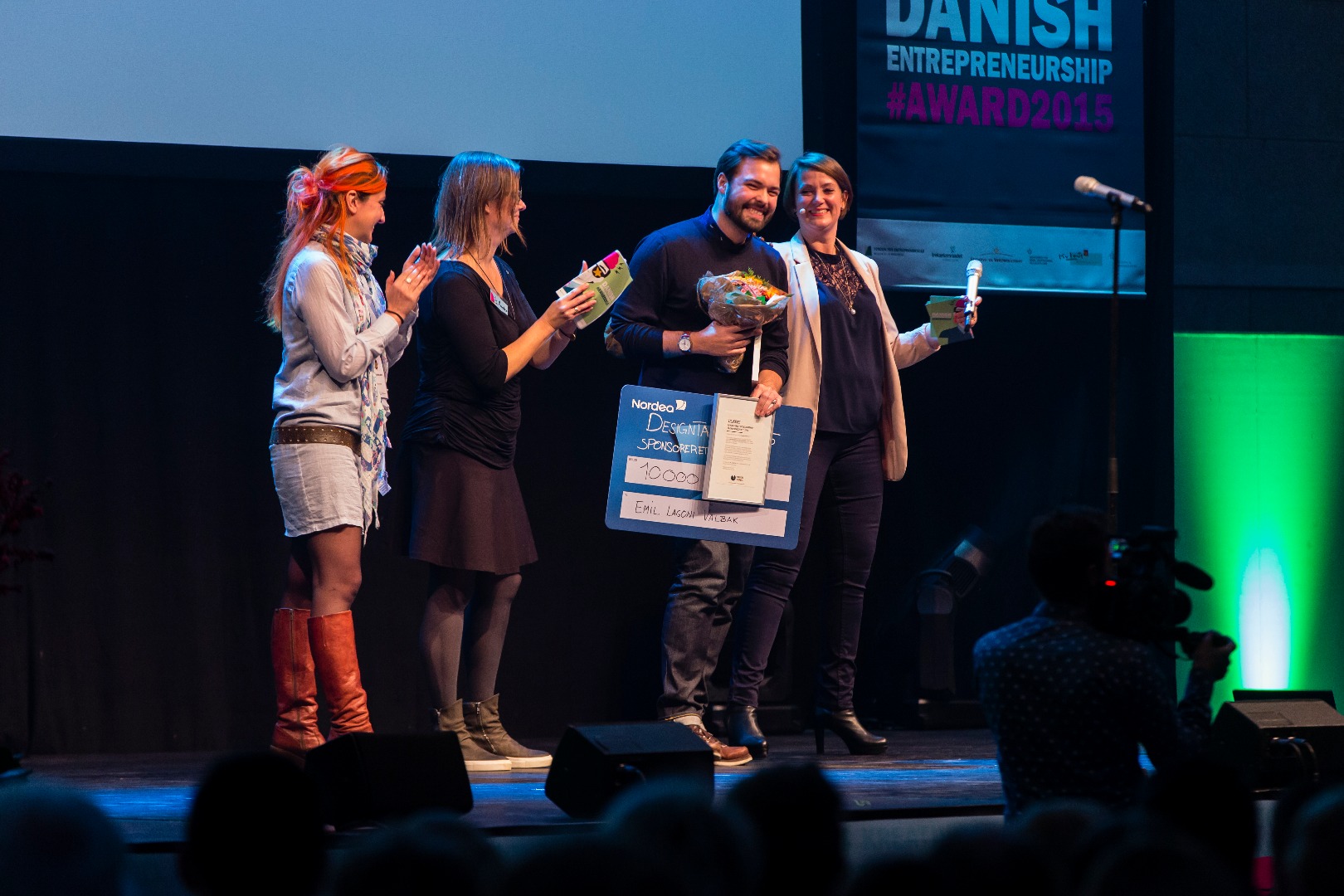 DesignTalent
Do you want to win 10,000 DKK for the realisation of your design? Take the first step and apply to participate in the competition DesignTalent at Danish Entrepreneurship Award.
DesignTalent focuses specifically on the potential for growth, which is apparent in Danish design. In the competition, you will be assessed on innovation, commercial value and of course design. The competition takes place at Danish Entrepreneurship Award on November 15th 2018. 


For whom?
DesignTalent is for current design students or recent graduates. The only requirement for recent graduates is that they finished their education within the last two years. 
How does it work?
In DesignTalent, 15 nominated designers get the opportunity to present their design before a group of judges. As a contestant of the competition, you will get the opportunity to show your design in a professional and inviting way. Each designer will have their own display and during the day, the designers and their designs will be assessed by experienced people from the design industry who have all managed to bring their ideas and dreams to life. In the end, the winner will be announced as DesignTalent of the year and receive a prize of 10,000 DKK. 
If you get nominated as a contestant, it is required that you are present on the day of the competition, since you are the only one allowed to present your own design to the judges. It is also required that you have at least one physical prototype of your design that you can exhibit on DesignTalent.
The deadline for registration is Thursday November 1st at 12.00.
Download application form here.
Winners through-out time
DesignTalent has existed since 2013 and you can read more about the previous winners here.