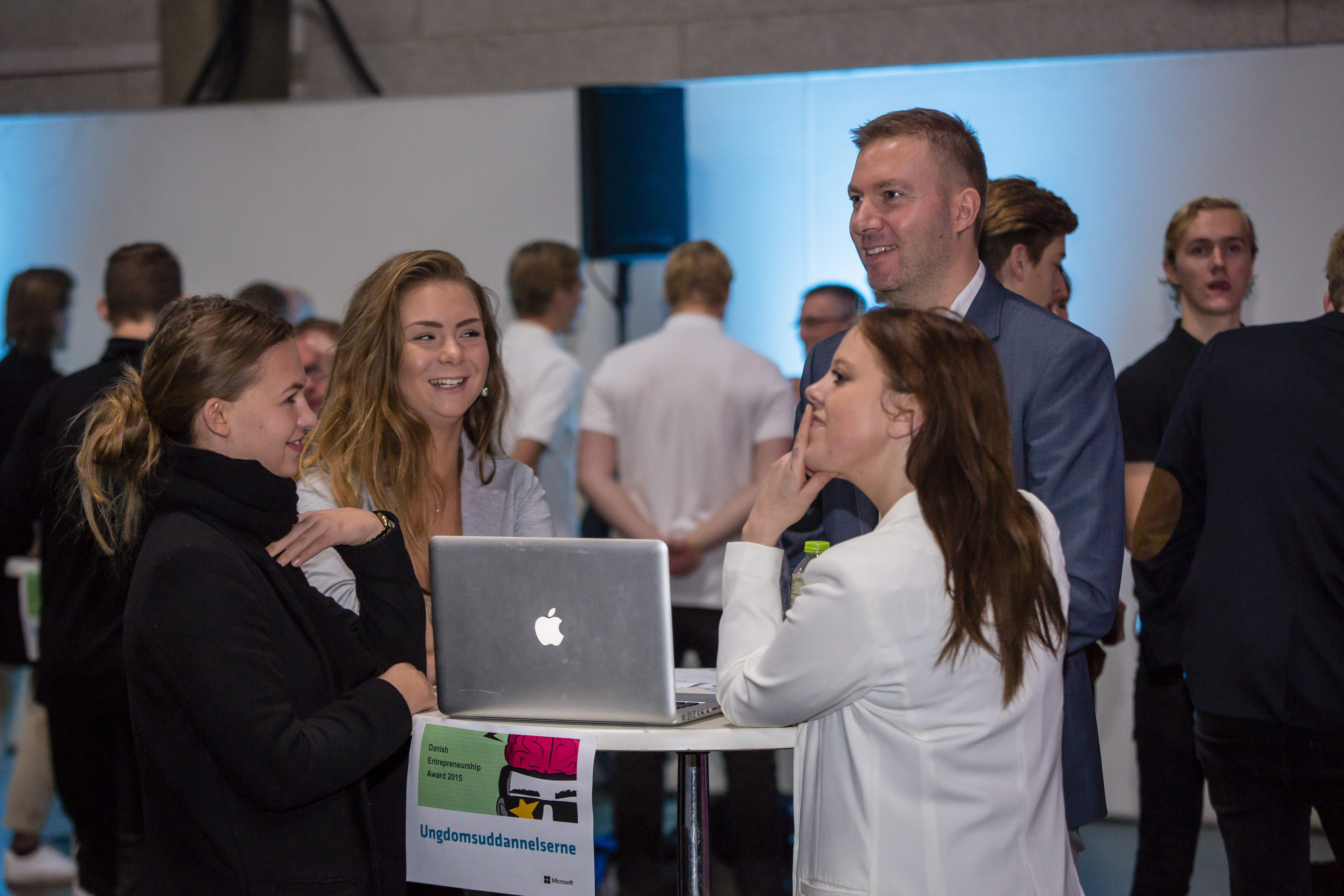 Idea Competition
At Danish Entrepreneurship Award we have the Idea Competition for about 2000 students each year. Deadline for sign-up is Tuesday October 24 at 12.00.
The purpose of the Idea Competition is to give young people the opportunity to test their new ideas outside the classroom. The purpose is also to create a space where they can get competent feedback and advise at an early stage of their entrepreneurial process.
What is valued in the Idea Competition?
In the Idea Competition creativity, innovative ideas and novelty are rewarded. We compare new inventions to existing ideas and products. The Idea Competition especially rewards value creating ideas.
In the Idea Competition novelty is rewarded.
In the Idea Competition realisability of the new idea is rewarded.
In the Idea Competition the ability to communicate the idea is rewarded.
How does the Idea Competition work?
In the idea Competition all teams must deliver a written presentation of their idea before Danish Entrepreneurship Award. At the Award, the teams have to pitch their idea twice. The finalists are qualified based on the scores from the written presentation and the pitches. The winners are found based on the scores from the final.
Judging criteria
In the Idea Competition the participants are judged on their reflections about:
How and for whom does the new idea create value?
How can the idea be realised and in what context?
Potential partners and networks?
In the Idea Competition is it not required to have:
Tested the idea
Developped a business plan
When is it NOT possible to participate in the Idea Competition?
You cannot participate if:
You have registered a CVR-number prior to the competition.
You have made money on your idea (sponsorships from companies or other partners are allowed)
Your idea already exists - copying is not allowed. Ideas are often based on existing inventions but it has to be a further development of the existing and it has to create a new value.
Before and during the competition we will be doing random checks to ensure participants are following the rules.
Read more about the Idea Competition for each educational level: