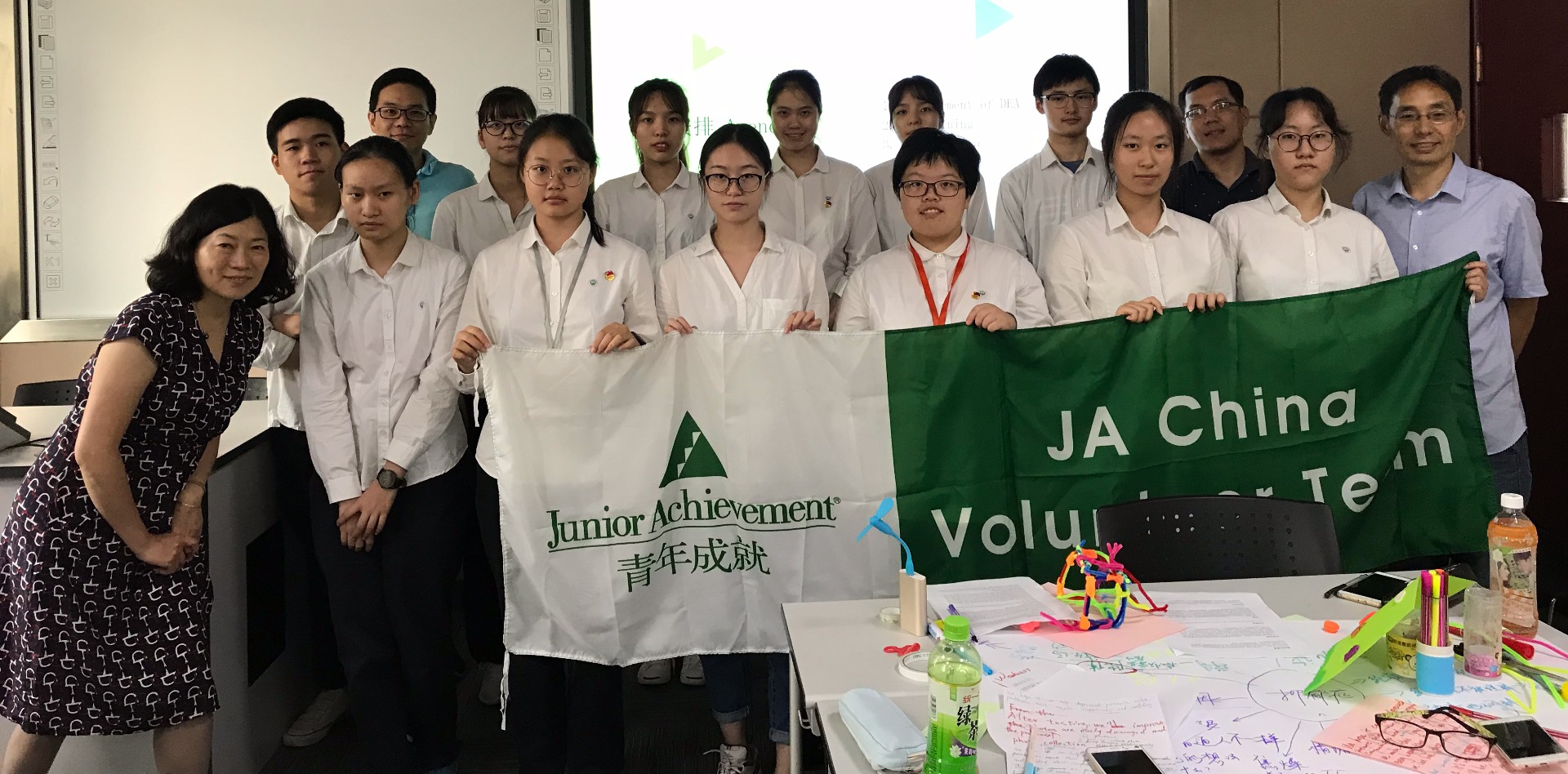 13 young Chinese pupils are participating in Danish Entrepreneurship Award 2017
Approximately 7,000 pupils and students are participating in this years Danish Entrepreneurship Award, which will be held in Fredericia in November. But this year, and for the first time, Danish Entrepreneurship Award invites in a group of pupils from China, who will participate in the Idea Competition.
When Danish Entrepreneurship Award 2017 sets off on November 16th in Fredericia, there will not only be Danish future entrepreneurs. A delegation from China, that belongs to the organisation JA China, will also be present at the Award. 
The idea to invite JA China to Danish Entrepreneurship Award came in 2016 from former chairman of the board in The Danish Foundation for Entrepreneurship, Jørgen Mads Clausen. However, based on logistic reasons it was not possible to get the Chinese to Denmark at the time. 
In the spring of 2017, JA China directly addressed The Danish Foundation for Entrepreneurship, and this year they will come to Denmark. And that is a very positive thing for the Award, project manager Camilla Ryge Leth says: 
"We are very happy with JA China coming to Denmark. It says something about our good business partners around the world, and at the same time it is a story about an event that is under continuous development. We look forward to welcoming JA China to Danish Entrepreneurship Award 2017". 
The delegation from China consists of 11 girls and 2 boys in the age of 16 to 18. The pupils study business and accounts at Shanghai Commercial Accounting School. One teacher and two representatives from JA China will also come along, and the young Chinese have bigger ambitions than just participating in the Award. They have registrated for the Idea Competition on Danish Entrepreneurship Award 2017. 
Vivien Han, leader of delegations at JA China, says that she is looking forward to bringing her pupils to the Award: 
"The Idea Competition is perfectly suitable for our pupils. It is an ideal platform to practice their team work and creativity". 
JA China will be in Denmark from November 14th to November 23th. The day before the Award, they will visit International Business College in Fredericia where they, among other things, will cooperate with Danish students. Besides this, they will also visit Danfoss and LEGO. Vivien Han hopes that this trip to Denmark will strengthen the pupils: 

"During our visit in Denmark, we wish for our pupils to get in contact with local students. Experience is the best way to learn. We hope that this trip can give the pupils more insight, increase their confidence and learn them how to cooperate". 
Besides the 13 Chinese pupils, there will also be participants from Norway and Greenland at Danish Entrepreneurship Award 2017.